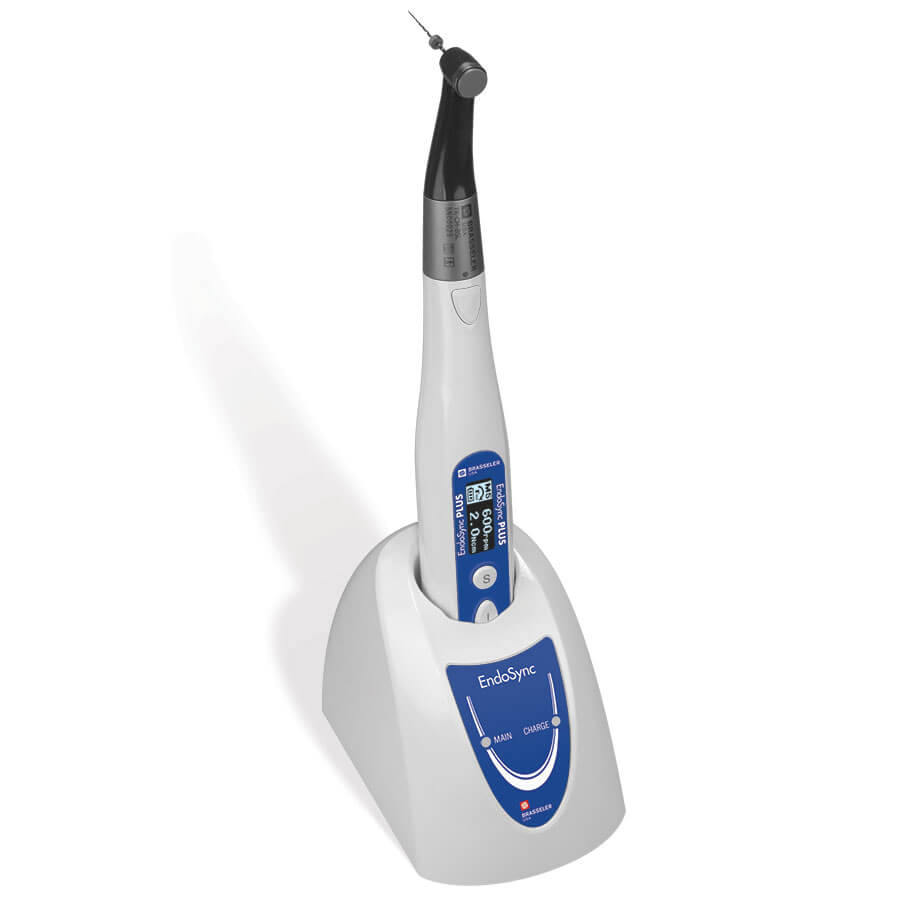 The EndoSync Plus cordless handpiece features the market's only torquecontrolled, open-platform software. This technology allows for complete customization of motion: an unprecedented feature in the industry.
The EndoSync Plus is the most lightweight cordless handpiece in its class at only 100 grams while also being the most powerful with a massive 5.0 Ncm of torque! Just like the original EndoSync cordless, the EndoSync Plus also has the ability to seamlessly integrate with the EndoSync A.I. Apex Locator, allowing it to utilize a wide array of safety features, such as Auto Start/Stop and Apical Action to prevent perforation of the apex.
Now featuring OTR PLUS technology, the EndoSync Plus is the most versatile handpiece on the market. The EndoSync Plus offers the Safety you Deserve with the Efficiency you Require.